At Havener Capital Partners, there are two sides to our mutual fund marketing and sales business. There's what we do—help our investment management clients raise assets by connecting with RIA and family office investors and blending the best of inbound marketing with traditional outbound efforts.
However, there's also who we are.


"Do it or don't. It's amazing how many things in life are that easy."
- Henry Rollins
Our sales and marketing system is adapted for every client because we know that each and every client brings something different to the table. Our team becomes a part of your team. We offer support in all areas of your business, but one of the most unique abilities we have at Havener is that we learn your story, help you find and communicate your truth, and empower your business to grow.
By this point you must be thinking, "Wow, those Havener Capital people sure sound pretty great. I'd love to know more about them!"
(Okay, maybe you're not thinking those exact thoughts, but stick with us.)
We are kicking off our "Meet the Team" blog series so our clients, industry friends, and RIA/family office investors can get to know us a little better. We're beginning the series with the boss lady who started it all: Stacy Havener.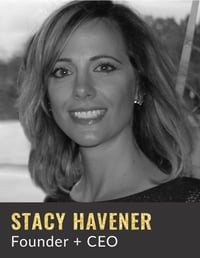 She has a B.A. in English and is a self-confessed bookworm and "puzzle addict." Seriously, it's all the puzzles: crossword, jigsaw, Sudoku… — so, how did she find her way to becoming the Founder and CEO of Havener Capital Partners? Here's how you'd pitch a book about her life to a publishing house:
"Award winning writer and literature major gets first job post-college working for high school soccer coach (who happens to be a $1B small cap manager launching a mutual fund) in order to save money to get a PhD and become a professor. Instead, she discovers a love for financial services and joins a third party marketing firm founded by Richard Sincere as his first employee. There, she develops a love for building a business. All her worlds collide, and voila: the typical entrepreneurial love story. It turns out that stories can be told with words or with numbers and no matter the industry, storytelling is powerful."


WANT TO LEARN MORE ABOUT STACY? HERE ARE SOME FUN FACTS:
Favorite things to do in your spare time?
Puzzle addict. Wannabe chef. Lover of the sun, sand, surf, and fresh air. Preferred mode of travel, my two feet. Mom to a beautiful pit bull and a happy baby girl.
Craziest thing you've ever done?
I try to do one crazy thing every day. Sometimes, it's getting out of bed. Most times, it's putting myself out there and being vulnerable.
Favorite band or singer?
Eminem is my spirit rapper, but I love 90's hip hop. All of it.
Favorite sport?
Soccer. While I don't watch it as much as I'd like, it was my sanctuary, it built my confidence, and it introduced me to some of the most important people in my life.
Favorite sports team?
The New England Patriots. At Havener, the Patriots often make it into our team calls, leadership lessons, and practice sessions.
Biggest inspiration?
Standing up for underdogs. Everywhere.
Favorite quote?
I'm a literature major, so quotes are big for me. Current fave:

"Do it or don't. It's amazing how many things in life are that easy."
– Henry Rollins
Something most people don't know about you?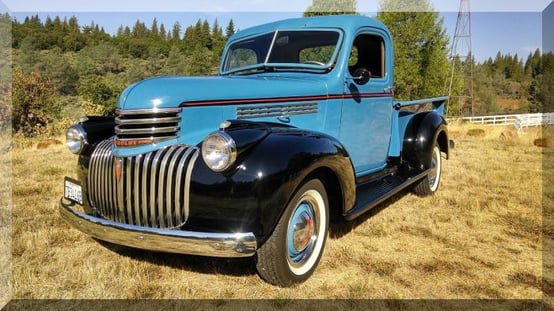 I love cars and have a 1946 Chevy pickup.
Favorite TV show?
Never have time to turn on the TV, but no matter where I am traveling, I know I can find episodes of Law & Order SVU. It's my go-to on the road.
Top 3 things on your bucket list?
Empowering young women to build successful careers in financial services
Leveling the playing field in asset management by helping undiscovered and new mutual funds grow
Seeing the sun rise in as many beautiful places around the world as I can

Want to connect with Stacy or Havener Capital Partners? Drop us a line.