If you're planning to attend one of our Summits by the Sea this year (or you're heading to our headquarters any other time of year), we've got some great news for you. Newport, RI is one of the top destinations in the entire world — famous for its rich history, opulent mansions, endless coastline, and quaint New England vibe. Our headquarters is actually located smack-dab in the middle of downtown Newport and our team has the inside scoop on both famous and lesser-known attractions that locals love.


Things to do in Newport, RI year round
The city is a walker's delight. The main drag is beautiful and includes Bowen's Wharf and Bannister's Wharf (filled with boutiques, galleries and waterfront dining), but don't neglect "lower Thames St." Just past the wharfs…keep going… Hammett's Hotel will be on your right and The Red Parrot Restaurant will be on your left. Walk between them and that is the beginning of lower Thames St, which includes amazing one-of-a-kind shopping.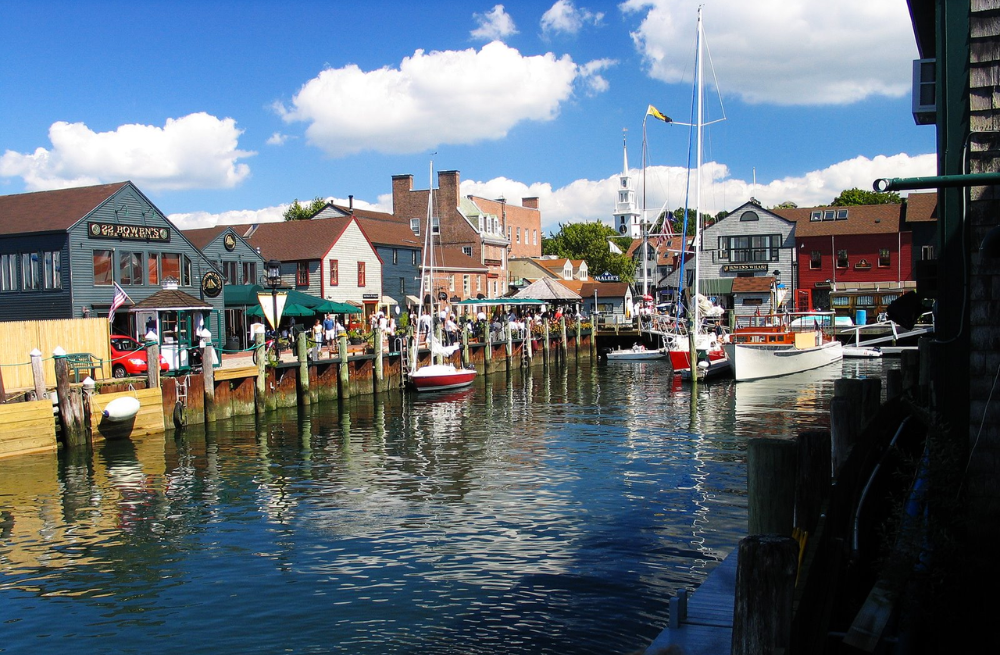 Dine on Broadway: Tourists flock to Thames Street for food, and while there are some great eats in that area, you'll get some equally delicious deals on Broadway. Local restaurant and business owners have transformed Broadway over the past decade to a vibrant, eclectic neighborhood worth visiting. It's hard to go wrong with any of the restaurants on Broadway, but we'd recommend Malt or Caleb & Broad for your meal and The Fifth Element for drinks.
Other classic restaurants include:
Things to do in Newport, RI in spring/summer
Stroll to King Park: You've probably heard of the Cliff Walk — and sure, it is epic — but if you'd rather chill by the water, King Park has got it going on. The park is right off of lower Thames Street on Wellington Avenue and it has a beautiful gazebo, covered (or uncovered) areas for sitting and/or eating, an up-close-and-personal view of the harbor, along with access to a small beach. If you're here on a Sunday during the summer, checkout the free NIMFest Concert Series for an amazing day in the park.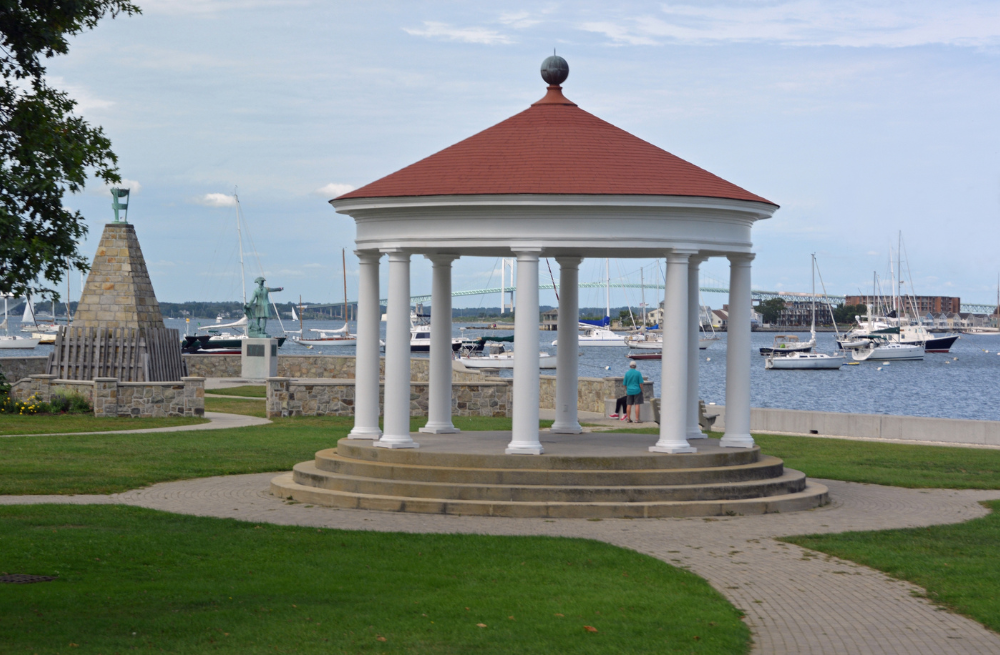 Enjoy a cocktail at Vanderbilt Grace: This is a hidden gem that also has a view of the water. Drop by the Vanderbilt Grace roof deck for sunset and be sure to ask one of the hotel's friendly employees about the building's fascinating history!
See Newport from the water: Rhode Island is the Ocean State and Newport, RI is the unofficial sailing capital of the world. If you don't get out on the water at least once, you'll really be missing out. Call our friends Greg and Alana at Antique Yacht Collection; a private charter on Newport Harbor and Narragansett Bay will be a highlight of your trip.
Paddle out on a kayak: Mobile Kayaks makes it easy to rent one; they'll deliver it right at King Park. In the summer, you can listen to concerts from the water!
Watch a polo match: Newport Polo, home of America's First Polo Club, features public exhibition polo matches every summer. Wear a hat, pack a cheese board… and don't forget the wine!
Catch a movie outdoors: Newport Film features outdoor movies at epic locations across Newport in the summer.


Things to do in Newport, RI in fall/winter
Skate with a view: Lace up your (rental) ice skates and enjoy unobstructed views of the Newport Bridge, Goat Island Lighthouse, and Newport Harbor as your backdrop from about Thanksgiving through the end of February. Our leadership team ice skated here for their last on-site and give it five thumbs two blades up.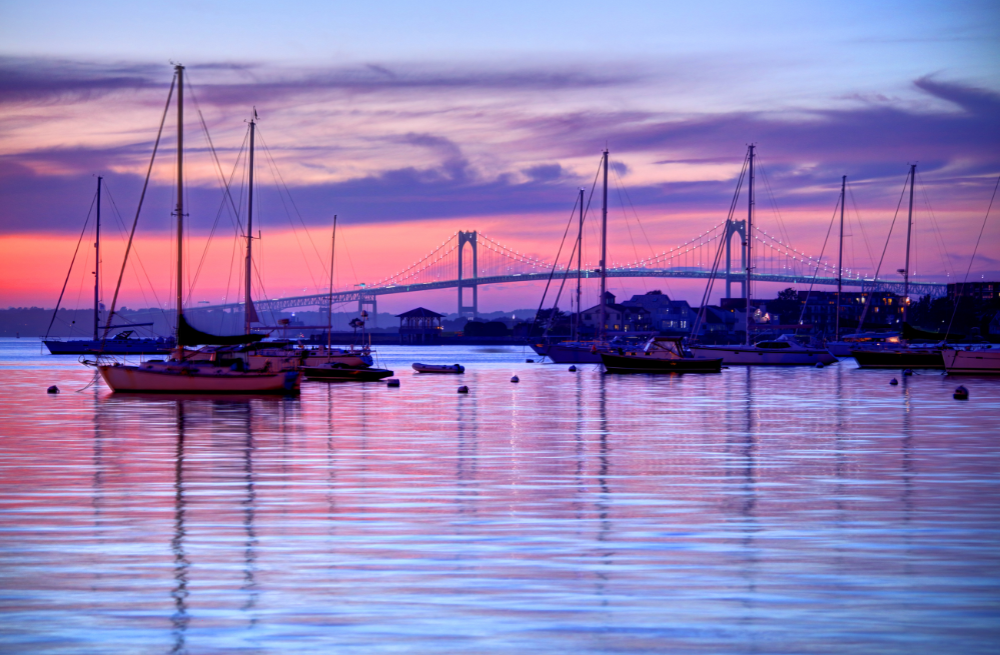 Visit the mansions: Rainy day? Take a self-guided tour of one of the Newport Mansions, which offer a unique trip through 250 years of history, architecture, art, and landscape design. The Breakers is our personal fave: it was Cornelius Vanderbilt II's summer home and is said to be the grandest of Newport's summer "cottages."


Kid-friendly spots
Hit the arcade: Ryan's Amusement is a fun, old-fashioned arcade on the historic Newport waterfront.
Load up on sweets: Kilwin's is right next door to the arcade, offering epic sweets and treats.


Visit Havener Capital Partners
If you're going to be in Newport, please stop by the HCP headquarters to say hello. We're located at 1 Mill Street (right at the corner of Mill and Thames) in the middle of all the downtown hustle and bustle. Drop by to have a coffee with us, talk investment boutiques, and tell us how you're enjoying our City by the Sea!


Discover Newport has a calendar of daily events; check the days you're visiting!