You've been crushing due diligence, building trust, impressing the heck out of a potential investor. Now they drop the bombshell: they want to visit your office. *Fist pump* This is HUGE. But if you get heart palpitations thinking about getting the office prepped, take a deep breath. We got you.
We've walked countless investment boutiques through providing potential investors a superior site visit. Let's break it down.


Step 1: Give (and get) the details
Don't forget to send key details to anyone who is coming to the meeting:
Date and time
Address and any special directions or helpful landmarks for easy navigation
A point of contact, phone number, email
Request meal preferences if you're ordering lunch in; an allergic reaction kinda spoils the mood.
Step 2: Look like a
million

billion bucks

The office should look like the team works there and enjoys it.
Tidy up; clean 'til it shines
Get art on the walls (if you have been procrastinating on this)
Trim the plants and toss any you've given up on (we can't all have a green thumb)
Organize the office supplies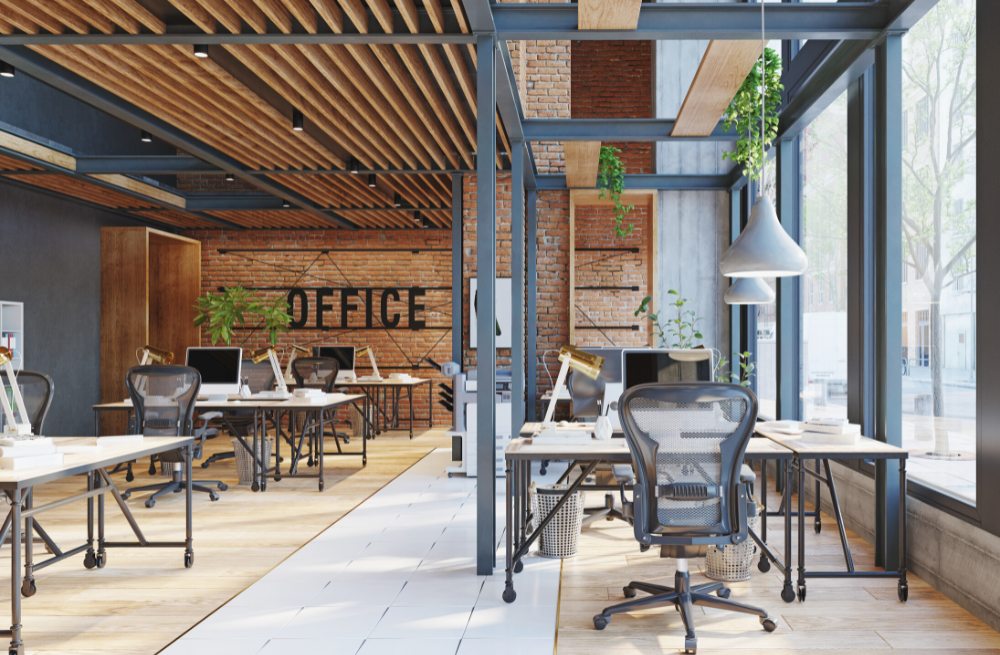 The reception area or entrance sets the tone. Make a good first impression.
Display your company logo front and center
Exhibit awards / accolades
Set up a refreshment station that shouts "hospitality" – think refreshing beverages and healthy snacks
Spruce up the meeting room.
Let natural light flood in to create an inviting atmosphere
Arrange the seating in a way that encourages interaction
Display your WiFi info for people to connect to
Provide the essentials:

Presentation screen
Whiteboard and markers
Notepads and pens
Beverages
Show & tell your story. Showcasing your achievements, particularly the impact stories, helps build trust and inspire confidence. You can display:
Press coverage
Testimonials
Impact stories
Awards
Certifications
Step 3: Highlight the people behind the portfolios
Consider an "all hands-on deck" policy during investor visits for a sense of unity. Investors want to see the people behind the portfolios.
If your dress code is more casual on a typical work day than you'd like the team to strive for on the day of the visit, be sure to communicate with your team in advance to dress the part. We usually recommend professional but comfortable.
Step 4: Do a dry run. Or two. Or three.
Show your potential investors that you're not only experts in your field but also masters of execution.
You can avoid most tech issues by practicing in the space you'll be using on the hardware you'll be using. Don't run through things on your personal laptop at home and call it a day.
From walking in the door… to touring the office… to connecting to any hardware in the meeting room… to presenting… to the final handshake, or high-five, or whatever vibe you're feeling… run through it. Practice, practice, practice.
Step 5: Seal the deal
Create a take-home package if there are materials you'd like to send home with your potential investor — or follow up with materials the day after. We love a good ol' fashioned handwritten note too.
You've got this; go rock it.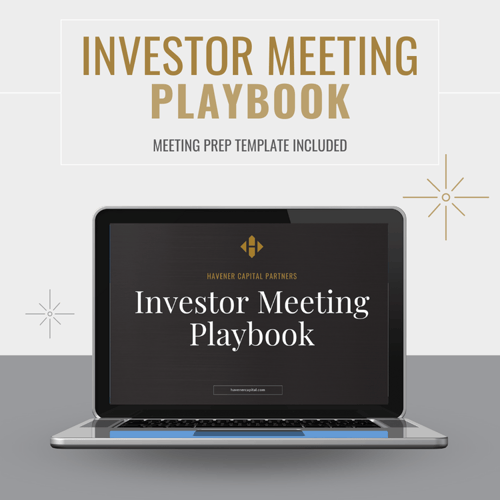 Actionable Steps to prepare for meetings with early adopter investors
The Investor Meeting Playbook includes tips and tricks gathered from our years of experience helping portfolio managers and investment boutique founders close deals with investors.
Also included: Fully editable Meeting Prep Template, which includes everything you need to make note of before you come to the table and includes industry-specific advice.