At Havener Capital Partners, we take motivation, mojo and good vibes seriously. It's not unusual to find this third party marketing team jamming to tunes while we sit in the conference room in a strategy session developing marketing and sales plans for our mutual fund clients. We speak in the song lyrics that inspire us and never miss a chance to fill each other in on our latest musical obsession. Music has the ability to change your mood and help you tap into your creativity.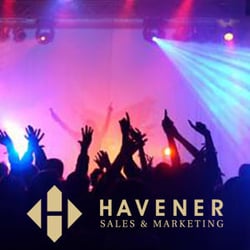 Plus, there's nothing like cranking your favorite jam before you walk into that important sales meeting with a prospect. Your mojo song can be part of the mutual fund version of this incredible pre-game ritual. (chills. every. time.)
At our latest on-site strategy meet up, we each shared our go-to mojo song: the song that we'd blast before we tackle something challenging, personal or professional. The team's responses did not disappoint:
Love this playlist? You can listen to it on Spotify.
What do you listen to when you need some motivation?
We'd love to hear from you!
---

About the Author


Laura Lewis is the Operations Manager at Havener Capital Partners. She is responsible for translating data and statistics to actionable improvements in sales and marketing processes. Analyzing structured and unstructured data sourced from both external and internal sources including sales opportunities, marketing campaigns and market research, Laura helps the firm increase efficiencies on behalf of our clients.