Article reposted with permission from Ultimus.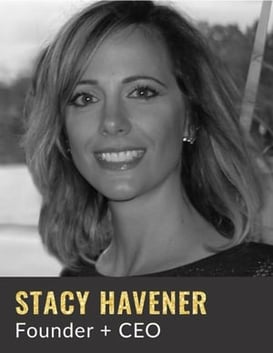 Ultimus' Director of Distribution Strategies, Kevin Guerette, sat down for a quick Q & A session with Stacy Havener, Founder and CEO of Havener Capital, a sales and marketing agency representing undiscovered mutual funds from some of the world's leading asset managers, to discuss the importance of developing a sound inbound marketing strategy.
Kevin: Why is it important for an asset manager to have a marketing strategy that includes inbound marketing?
Stacy: Standing out in the vastness of the exponentially-growing internet is a challenge for even the most informed and web-savvy businesses. An asset manager might have the most exciting strategy and well-managed mutual fund out there, but if their website doesn't tell that story conclusively and show up in first-page search results, no one will find them. That's where a strategic inbound marketing strategy can make all the difference. But first let's define what inbound marketing is: the methods taken to attract, convert, close and retain investors.
There is an art to getting a mutual fund found on the web, and it all boils down to creating an effective inbound marketing strategy. Inbound enables asset managers to attract their target investors to their website by creating highly relevant and remarkable content and then engaging when the investor signals that they're ready for more information.
Kevin: Why is it important to establish trust quickly with an investor or an adviser looking to invest in a mutual fund?
Stacy: You're asking investors to give you money to manage for them. That decision requires faith in your people and your process. Luckily, one of the primary goals of inbound marketing is to earn trust and establish your company as a thought leader in your asset class. With an inbound content strategy, you'll win much of your prospects' confidence and move them through the due diligence process even before they speak with a mutual fund wholesaler from your team.
Kevin: How can an asset manager improve their search results on Google?
Stacy: Asset managers must create content that answers questions investors are currently facing and would likely search on Google. Content should be about the investor, not about the mutual fund. While it may seem counterintuitive to many asset managers, showing their potential to help investors will ultimately highlight their fund's unique strengths. Strong content is specific, not generic, and can be educational or entertaining. Remember, sometimes people just want to smile, laugh or be inspired. Content relevant to an asset manager's expertise and centered on investors' opportunities and challenges compel search engines to recognize a website as an authority on a particular subject and propel the site to the top when potential investors perform Google searches.
Kevin: What should the anticipated costs for inbound marketing be?
Stacy: Inbound marketing can be less expensive than other distribution strategies like traditional sales or traditional marketing; however, there is still an investment of time and dollars in order for it to work. Consistency and quality of content is important, as well as optimizing the promotion of that content. The statistics show that a lead generated via inbound is 2X as valuable as one generated through outbound efforts. Deals also close significantly faster. We encourage asset managers to do a breakeven analysis on their investment in inbound. The ROI is very compelling.
Kevin: How easy is it to administer this marketing strategy?
Stacy: Thankfully, asset managers don't need to become experts in search engine optimization, conversion rate optimization, or funnel analysis. (Content should not be in PDFs – they don't help your Search Engine Optimization.) Write about a topic that investors are asking about and focus on areas where they have expertise already. If they want to take inbound to the next level, they can outsource to a partner or hire someone internally to manage that effort.
Kevin: How can an asset manager best measure the results?
Stacy: An asset manager doesn't have to wait to see the results. Leads will be generated very quickly. Mutual fund wholesalers will have qualified leads to follow up with based on the content that the lead interacted with, adjust their plan (if needed) and begin to understand any trends relevant to their target investor personas. Tracking Key Performance Indicators over time will be important to continue to refine the overall content strategy and improve conversion rates.
Kevin: What is the upside of implementing an inbound strategy?
Stacy: Inbound is gaining popularity every day, but the mutual fund industry is behind the times. Mutual fund companies mainly rely upon traditional marketing strategies. Adopting an inbound approach now gives asset managers a competitive advantage, complements traditional marketing strategies and gives sales teams more qualified leads. Plus, by attracting the right investors at the right time, advisers should see growth in assets that might not otherwise be realized.
Kevin: How efficient is this strategy?
Stacy: With the correct content, keywords, and campaign strategy, advisers can attract the right investors to their websites. Sales teams won't be wasting time following up with leads that are not truly interested in their fund. It's highly efficient.
Kevin: Any closing thoughts?
Stacy: Like anything, the more you practice inbound marketing strategies, the better you become, and the more you learn about your investors. Have fun and experiment with different tactics and content formats to see what works best for your target investor personas. When you watch the qualified leads come in month after month, you won't regret the investment of your time, and there will be a lot of high-fiving around your office.
Conclusion
For asset managers focused on growing their assets under management, the idea of developing an inbound marketing strategy to attract target investors to their website is not high on their priority list. By creating highly relevant and remarkable content that engages investors, asset managers will lift their website search engine rankings and attract more site visitors. In the end, developing an effective inbound strategy is one way to produce better investor engagement and boost interest in your mutual funds and investment strategy.
Ultimus offers a consultative approach to mutual fund distribution. If you are interested in learning more about Ultimus, please visit their website.