We travel year-round to meet with undiscovered mutual funds and RIAs looking for mutual fund marketing help, so the team here at Havener Capital Partners know a thing or two about sensational hotels. When you're living out of a suitcase, you don't just want a place to lay your head at night—you want somewhere that feels even more comfortable than home.
Yes, we give bonus points to hotels that leave mints on the pillows. It's a lost art.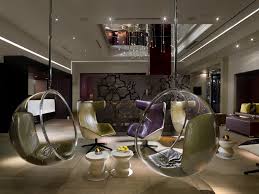 Whether or not you're big on business travel, you may have a vacation or two planned for this summer (it's finally coming!), so we wanted to provide you with some of our favorite places to stay around the country. A few of our favorites are chains that just always get it right, while others are more boutique-style and intimate; but all of them take hospitality to the next level.
Before you finish booking your summer travel, check out the list of our favorite hotels and consider making a reservation. Most likely, you won't be dissapointed! Enjoy your stay!
Stacy: Kimpton Hotels

Erik: Kimpton Hotels

Alicia: The Liberty Hotel in Boston, MA ("It's an old jail, who could blame me?")

Paige: Omni Hotels & Resorts

Heidi: Pelham Court Hotel in Newport, RI

Kaila: Surf and Sand Resort in Laguna Beach, CA

Dan: Gaylord Opryland Resort in Nashville, TN

Niral: Sheraton Hotels & Resorts

Theo: Starwood Properties

Angela: The Dolder Grand in Zurich, Switzerland

Laura: Omni Hotels & Resorts ("Best rewards point system!")

Mary: Cheval Blanc St. Barth Isle de France in St. Barts
What's your favorite hotel when you're away on business or vacation?
Share your recommendation below in our comment section!