Market volatility who?
Yeah. Exactly. Remember market volatility? It's back.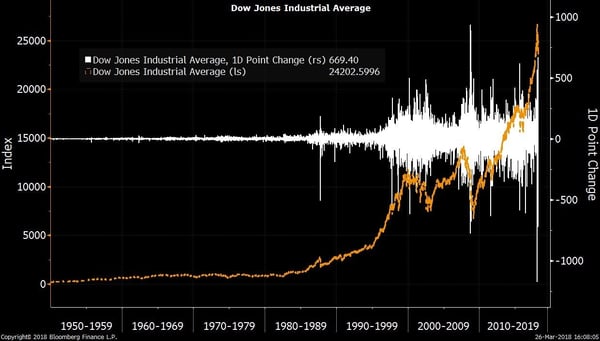 The twitter sphere has been ablaze with interesting comments and charts given the recent market performance. Thanks to Michael McDonough, Chief Economist, Financial Products at Bloomberg LP, for posting the chart above.
For RIAs and family offices wondering how to take advantage of the volatility in the markets or find mutual funds that may offer downside protection, call us or email us. We've got some ideas.