Standing for the underdog as we do at Havener Capital Partners means that sometimes you are unpopular. Every #1 manager, hit song, or New York Times best seller started from the bottom. (Even Drake knows that.)
A lot of third party marketing firms will tell you they partner with "best of breed" managers.
If everyone is saying it, the skeptic in me questions if they are actually all doing it.
Even if they all are, it's fine with us. We are partnering with the firms that are working their way to the top and we are helping them get there.
Undiscovered mutual funds, new mutual funds: we get your struggle.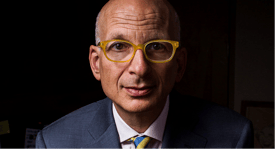 Seth Godin (the newest member of my imaginary advisory board (topic for another blog)) recently wrote a blog post, "Greatest Hits are Exhausting," that reaffirmed my passion for the unique role we play in the mutual fund landscape. Wanted to pass it along incase it helps you recognize where you may be unknowingly influenced by what is popular and overlooking what might be best for you, your firm, your clients, etc.
Sometimes it's helpful to challenge our thinking.

To read Seth's blog post, click here.

---
About the Author


Stacy Havener is the founder of Havener Capital Partners, providing her sales and marketing expertise to a select group of high quality managers. Well recognized in the Registered Investment Advisor and wealth management channel, Stacy has significant experience in product development as well as raising assets through successful distribution strategies.Based in Newport, RI, Stacy balances her career with her love of travel, passion for cooking, and an addiction to crossword puzzles.
---