The year I got my first job, I began my own holiday tradition. My mission: shop…literally, until I drop. Yes, the holidays are supposed to be filled with joy and fun, but really, a lot of stress is sprinkled in-between as everyone tries to search for the perfect gift for everyone. The holiday shopping season starts off with Black Friday, then moves forward to Small Business Saturday and Cyber Monday, etc. But is this what the season is ALL about?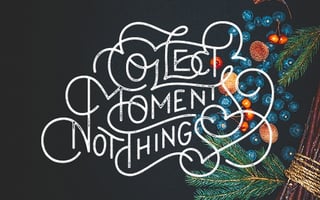 The chaos doesn't end with holiday shopping. In third-party marketing, we see the effects of the year-end craze across the board. Whether it's family offices or RIAs working on portfolio rebalancing or portfolio managers perfecting their mutual fund marketing plan for the new year, the last month of the year makes for higher stress and hectic schedules.

This month's inspirational wallpaper reminds us all that the true focus this holiday season should be on the moments we collect. Download our free December wallpaper to help you make a mental note of what's truly important this time of year.
Download December wallpaper - Standard
Download December wallpaper - Widescreen
Download December wallpaper - iMac 


Don't miss out our monthly wallpaper designs!
Keep your desktop fresh and sign up to receive blog updates directly to your inbox.
---

About the Author


Alicia Purden joined Havener in January 2016 as Graphic Designer on our Marketing team. She is responsible for the design and execution of all marketing materials, delivering customized creative and marketing solutions for our clients and house brand. She loves all forms of art and design as well as the creative challenge of combining form and function. When she isn't designing, Alicia can be found practicing yoga, enjoying good food, or soaking up useless trivia in the hopes of one day becoming a Jeopardy! champion.