A new year is a new beginning, a clean slate. Firms (and individuals) can reflect on the past year's successes and challenges, develop a new set of goals, and make a plan for how you will achieve them. 2016 was a challenging year for many mutual funds and many mutual fund wholesalers, especially for those firms utilizing active management. Many firms are welcoming the fresh start with open arms!
At Havener Capital Partners, our phone rings more than ever at the end of a year as more mutual funds turn to third party marketers to help them grow. For those of you who also have bigger goals for 2017 or perhaps need to rectify what was a less than stellar 2016, how can you rethink your overall strategy for your mutual funds? How can you align sales goals with marketing goals? Ready for the boring answer? Make a business plan, but don't make a boring business plan. Make a business plan that makes you want to jump out of bed in the morning and run through a wall like this guy.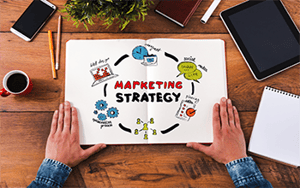 In this blog, Havener Capital Partners shares 3 tips on how to create a business plan that will rock your 2017.
1. Begin with the end in mind: focus on the most important things (that you can control).
a. Start with your firm's overall goals. Ask yourself, "What are the 1 – 3 goals/milestones we need to achieve that will actually make a difference to our business?"
b. Make your goals SMART: specific, measurable, actionable, realistic and time-based.
c. Gut check: can you control your ability to achieve the goals you selected or do your goals primarily rely on external forces? Hint: if you are a mutual fund with $100 mm and you have one goal which is to cross $1B in 12 months, you may need to spend some time asking yourself some tough questions.
2. Extrapolate from firm to team/department: unleash your rockstars (and make them accountable).
a. Share your firm goals with your team, then ask each group to develop a business plan utilizing goals, strategies, objectives and tactics keeping your 1 – 3 overall firm goals in mind. (Wondering about the differences? This article does a good job of explaining them.)
b. Utilize the unique abilities of each person in the department and each team. Sales may want marketing to generate more leads so sales can close them. Marketing may want sales to share what messages are working in the field so marketing can write killer content. Every departmental team/individual should be focusing on their unique ability while working together, not in isolation.
c. Gut check: Challenge yourself and encourage your team to challenge you too: poke holes in your "brilliance." Are the initatives you are outlining really going to help you achieve what you are setting out to do?
3. Develop a plan for how you will stay on track: set it and forget it doesn't work here.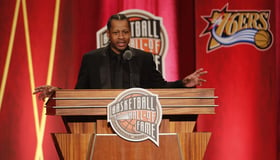 a. You become "good" at something by living it every day. Focus, practice, meet, discuss and repeat. Sure, this guy can skip practice and end up in the hall of fame, but you aren't him. We aren't either. Next time.
b. At Havener, we have a mantra for 2017: execute the process with excellence. While we may not be able to control the outcome, we can control the steps we take along the way. Every person should know their role, each initiative should have someone assigned to it, and you should find a way to monitor your team's ability to slay the process steps; if you do, the results will take care of themselves.
c. Gut check: Is one person assigned to everything? No Bueno. Even aforementioned hall of famer played a position/role on the court. No one can do everything. Stop trying.
If you haven't already, gather your people. Sit in a room with some coffees and snacks. Play a few inspirational songs and figure out how you'll be amazing this year. You sitting at your desk by yourself writing all of this jazz out on paper while checking your emails every 2 seconds doesn't make any sense.
Remember, almost 80% of mutual fund assets are controlled by 25 firms. If the remaining 842 firms are going to make a dent in that market share figure, we need to get focused and lean on each other for help. Need a pep talk? Can't figure out how you'll get where you want to go? Call us.
What do you do to refresh your mutual fund strategy in a new year?
Share your thoughts below!
Photo of Allen Iverson: Philadelphia Magazine