There is something magical about that calendar page turning over and the new digit on the end of the year that makes us stop and reflect. This past year, we hope you found our articles valuable, resourceful, and that they provided you with a unique approach to your own sales and marketing techniques.
Did you miss any of our blog posts? Don't worry, we've got you covered. Below we have highlighted our 3 most popular blogs from 2018.
As always, we are open to your feedback, suggestions, and most importantly, your ideas.
Cheers to another fun year in blogging!
-The Havener Team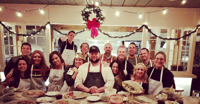 ---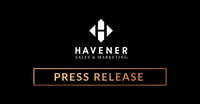 Press Release: Industry Veteran Joins Third Party Marketing Firm
NEWPORT, RI (February 6, 2018) – Havener Capital Partners ("Havener") announced today that the sales and marketing agency is welcoming a new partner as President. Steve Wine joins Havener after spending over 25 years at Westcore Funds and Denver Investments where he was a partner and director of mutual fund sales.
Wine brings an extensive background to Havener. He is a CFA charterholder, has worked in operations, product development, and marketing, and has an impressive track record in sales and sales management. He is joining Havener to help the firm's clients achieve their growth plans.
---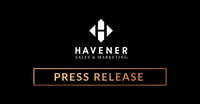 Press Release: Award-Winning Asset Manager Selects Marketing Partner
Waukesha WI – (May 31, 2018) – Dana Investment Advisors ("Dana") recently announced their 2018 Asset Manager of the Year for the category U.S. Equity Large Cap at the Envestnet | PMC Advisor Summit 2018 held by Envestnet and Investment Advisor. The firm is also announcing their partnership with third party marketing firm Havener Capital Partners. Havener will spearhead the sales and marketing effort of Dana with a focus on their mutual funds.
---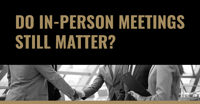 Do In-Person Meetings Still Matter?
There are so many amazing new sales and marketing tactics for mutual funds to embrace, websites to build, social media to retweet, blogs to write, webinars to host. At Havener Capital Partners, we have seen the incredible power of the above. Yet today, I was reminded of a commercial about the power of people being people.
---