There is something magical about that calendar page turning over and the new digit on the end of the year that makes us stop and reflect. This past year, we hope you found our articles valuable, resourceful, and that they provided you with a unique approach to your own sales and marketing techniques.
Did you miss our top blog posts? Don't worry, we've got you covered. Below we have highlighted our 3 most popular blogs from 2017.
Also, if you haven't already taken our Holiday Drink Quiz, answer these 4 fun questions to find out what "cocktail" you are and get the recipe! Take Quiz Now.
As always, we are open to your feedback, suggestions, and most importantly, your ideas.
Cheers to another fun year in blogging!
-The Havener Team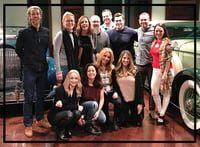 ---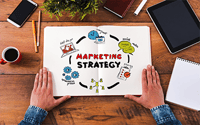 3 TIPS FOR MAKING YOUR 2017 MUTUAL FUND MARKETING STRATEGY "KOOLER"
A new year is a new beginning, a clean slate. Firms (and individuals) can reflect on the past year's successes and challenges, develop a new set of goals, and make a plan for how you will achieve them. 2016 was a challenging year for many mutual funds and many mutual fund wholesalers, especially for those firms utilizing active management. Many firms are welcoming the fresh start with open arms!

Continue Reading...
---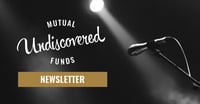 HAVENER LAUNCHES UNDISCOVERED MUTUAL FUND NEWSLETTER
NEWPORT, RI (May 24,2017)-- Havener Capital Partners (Havener), a third party marketing agency, announced an innovative resource to connect undiscovered and new mutual funds with early adopter investors in the RIA and family office communities.
"RIAs and family offices have long turned to Havener as a source of interesting, lesser-known mutual funds," said Stacy Havener, the firm's founder and CEO. "The Undiscovered Mutual Funds Newsletter is a natural extension of our role."
---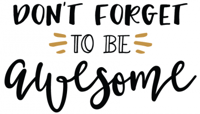 3 STEPS TO CONDUCT A KILLER MUTUAL FUND SALES MEETING
Remember when we asked you to please raise your hand if you've ever felt like your meetings with mutual fund prospects miss the mark? Is your hand still in the air? We got you.
Hopefully, you arrived at your meeting ready to rock after significantly revamping your sales meeting preparation process, and now… it's showtime. You are sipping water, clearing your throat and getting ready to deliver your "opening remarks" (sigh) before passing the microphone to your portfolio manager who will drone on about the collective experience of your investment team, your mutual fund performance and... Stop. Right. There.
---