As the year is coming to an end, the team at Havener Capital Partners takes time to reflect on our 2016 blogs. We hope you found our posts valuable, resourceful, and that they provided you with a unique approach to your own sales and marketing techniques.
Did you miss our top blog posts? Don't worry, we've got you covered. Below we have highlighted our top three 2016 blogs for your reading convenience.
As always, we are open to your feedback, suggestions, and most importantly, your ideas.
Cheers to another fun year in blogging!

Yours truly,
---

WHY DO MUTUAL FUND WHOLESALERS LEAVE TERRIBLE VOICEMAILS?

Hey I just met you
And this is crazy
But here's my number
So call me maybe.
~Carly Rae Jepsen
"Call Me Maybe"
If someone left me a voicemail message singing "Call Me Maybe," I would call them back. It's a catchy tune after all, and let's face it, in a sea of boring voicemails, a song would be a welcome change. In my opinion, the art of leaving a voicemail is overlooked and underappreciated. The voicemail is an afterthought – an activity stat in your CRM: "Left message." (Boom! 1 more activity for me today!)
To continue reading...
---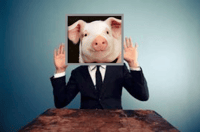 STARTING A MUTUAL FUND? KNOW WHEN TO KICK OFF THE FEED BAG.
At Havener, when we meet with an asset manager who is launching a mutual fund and looking for marketing help, one of the questions we ask them is, "What is the capacity limit for this strategy?" This question is usually met with a chuckle, snort, or sideways look as the mutual fund may only have $25 or $50 mm in seed money. Yet, there we sit, pens poised, awaiting an answer. Why is it important to think about the asset level at which you would close your mutual fund when you just opened the doors?
To continue reading...
---

LOOKING FOR A FEW GOOD MUTUAL FUND WHOLESALERS?
The capital raising environment is challenging. Being in the third party marketing business and speaking with friends and colleagues who are placement agents, third party marketers, heads of distribution or mutual fund wholesalers, we are hearing this challenge more and more. Specifically in the mutual fund space, even where there are positive net flows, they are very, very concentrated amongst a few firms. So if you are a mutual fund, how do you solve this puzzle?
To continue reading...
---